Matahari is a graphic and interactive language for compose abstract, cryptic & love messages. 
Currently 367 signs created : Adverbs of time - place - quantity, personal pronouns & possessive pronouns, articles, system of common names (scale), system of proper names (dial), system of verbs & auxiliaries (grid), 10 tenses (present, future, past).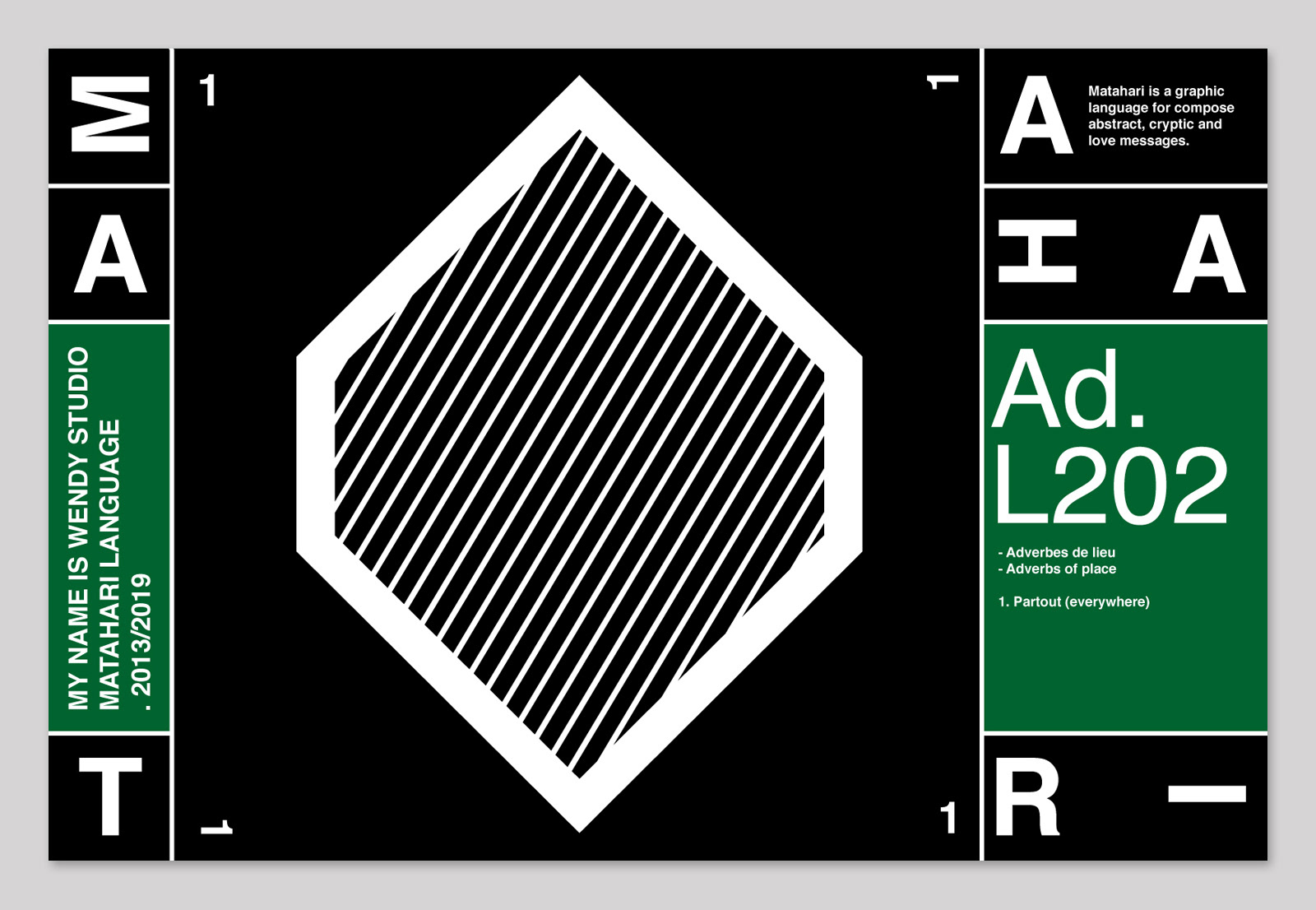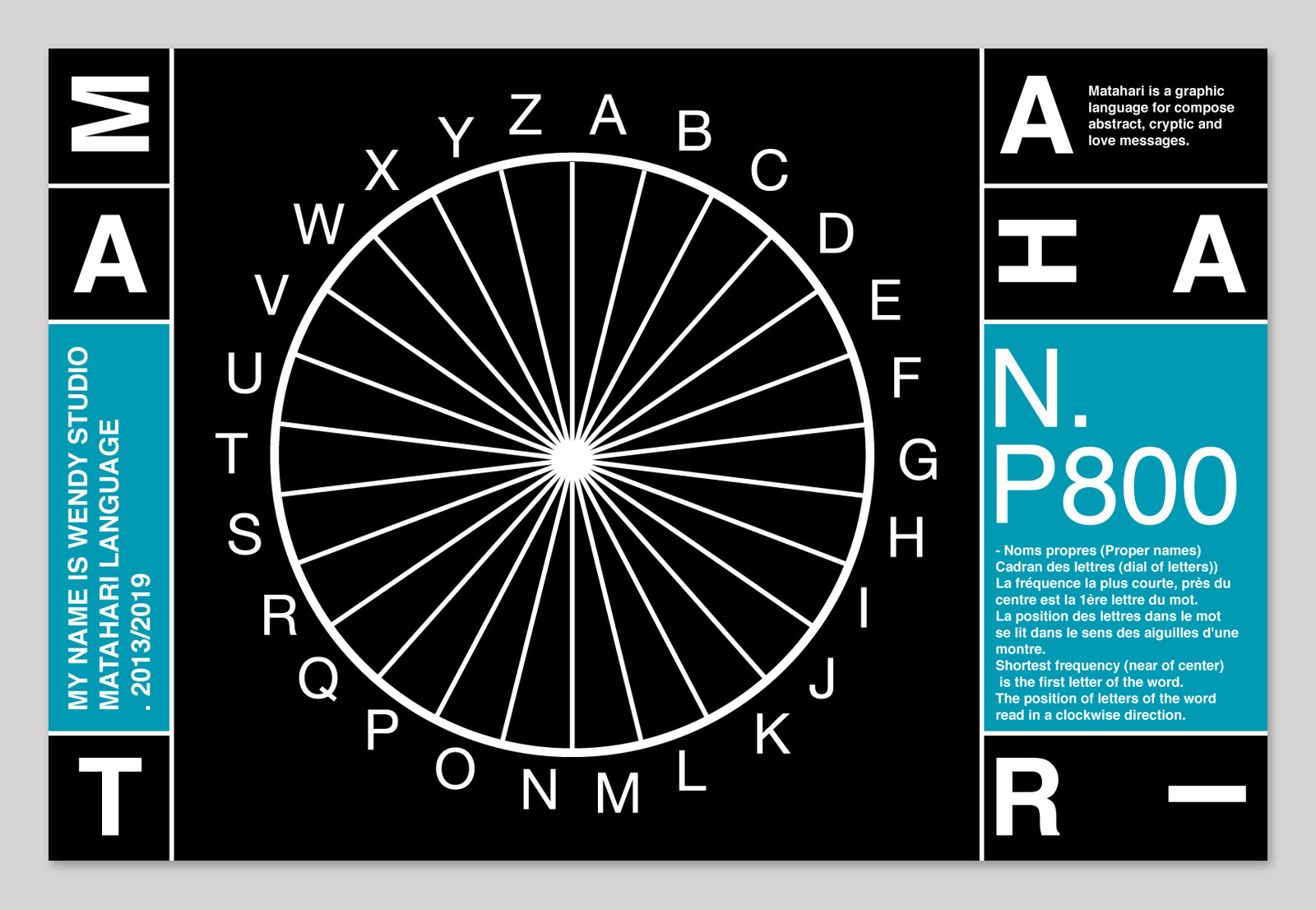 Matahari is a French Lacanian player who establishes a common understanding (law)guage, she loves F. de Saussure, Ludwig Wittgenstein & Gertrude Stein, she can guess in part through visual insight, she can be learn like the multiplication tables, she never lies but she is a spy, her best friend is called "Mais où et donc or ni car". Matahari feels that the French language is rich, subtle but very difficult.